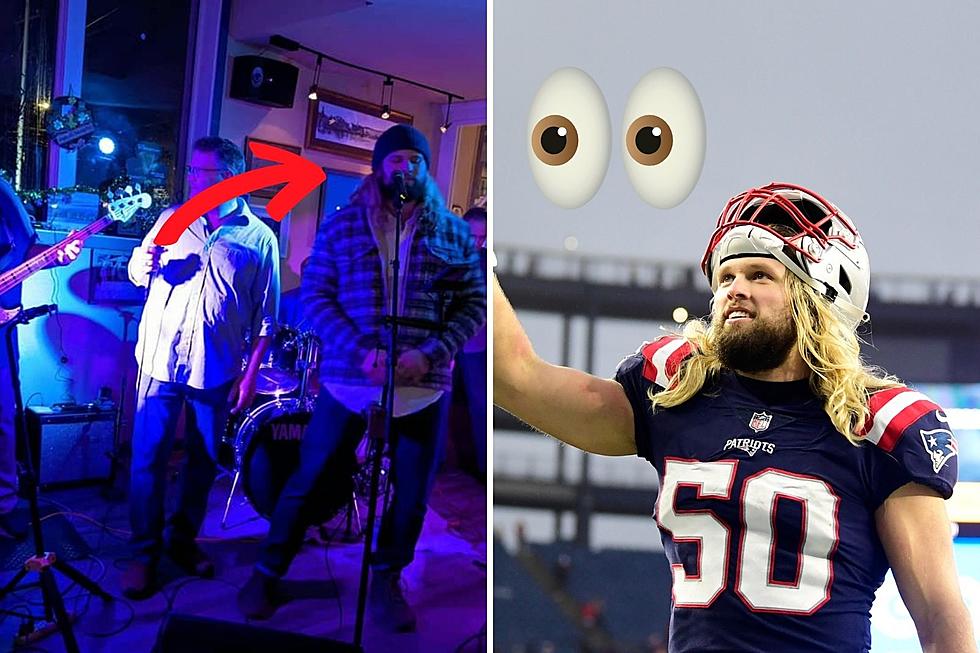 Patriots Player Spotted Living His Truth and Singing Karaoke at a Bar in Portsmouth, NH
Getty, Clipper Tavern, Canva
I mean, we all already know how cool Portsmouth, New Hampshire is because we live in the Granite State.  But New England Patriots Defensive End Chase Winovich realized Portsmouth exists not too long ago, and has had a fleeting love affair with our fair little city ever since. In Chase's defense, he's from Pennsylvania so he didn't spend too much time in New England until he started playing for the Pats!
TBT to when the 26-year-old took to Twitter to let his followers know that Portsmouth, NH, may be random, but also really cool.
Some of the responses to this Tweet were pretty hilarious. Like this one:
And then you have this person, encouraging him to experience Manch-Vegas:
Chase rented a place in Portsmouth for a brief time during the off-season and was spotted all around town during that period. You kind of can't miss him:
A friend of mine works at a radio station in Boston, and Chase came in the other day boasting New Hampshire pride in a Live Free or Die sweatshirt. We love to see it.
Over the weekend, Chase was back in action in his pseudo hometown of Portsmouth at the Clipper Tavern. He must have heard that their Philly Cheese Steak eggrolls are second to none.
He also got into some karaoke action while he was there. I'm dying to know what he sang! I bet it was Kane Brown's "One Mississippi":
The folks that got to see Chase at the Clipper that night are very lucky for many reasons. One, you got to hang out with a very cool local celebrity and for that I am peanut butter and jealous. And two, this was the last night that he rocked his long hair flow. He chopped the mop the very next day:
Legendary.
Chase, if you are reading this, let a sister know the next time you are in Portsmouth. I think you would have a lot of fun on "Kira and Logan in the Morning". We will provide coffee and giggles. Keep me posted, playa.
20 Celebrities Who Love the New England Patriots As Much As You
Patriots Nation is strong with or without Tom Brady and these celebrities count themselves among the those who love New England's football team.
5 New England Sports Superstars of All Time