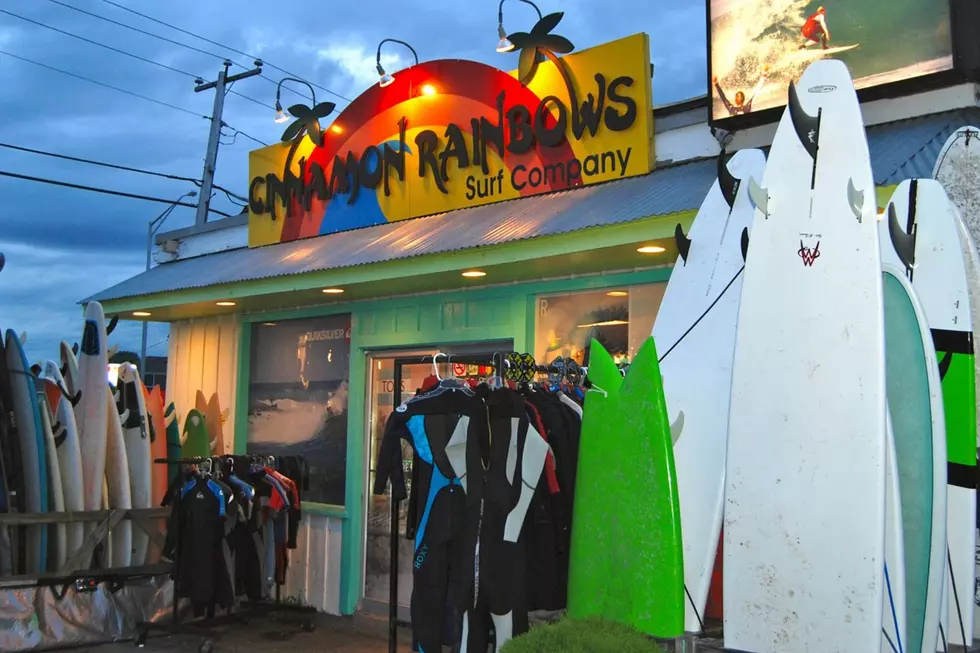 You Can Take Surfing Lessons at These Three New Hampshire Places
Cinnamon Rainbows Surf Co. via Facebook
Cowabunga, dude.
But seriously, want to catch some waves in the peak of summer here in New England? We certainly have the beaches for it in the Granite State.
They say that a journey begins with a single step, and if you're a wannabe surfer or want to try your hand at something new, consider this your push to go for it and sign up for wave surfing lessons. But what are some places in the area that offer them? Let's take a look.
This family-owned spot is right across the street from Jenness Beach in Rye. They offer a variety of surfing programs including a kids surf camp, ladies night lessons, and general one-on-one surf lessons for you to work with a private instructor and improve your skills as a newbie on the waves.
This small surf shop is not only the place to go in Hampton for surf apparel and gear, but also offers private and group surfing lessons, as well as camps for both kids and adults. Like Summer Sessions, there's also a camp for women only. We love to see some girl power.
South of Hampton, Zapstix's Surf Shop sits just steps away from Seabrook beach. There, you can take private surfing lessons, or sign the kiddos up for surf camp.
All three of these places also sell gear, and have board rental options as well.
We hope that you'll get the chance to visit one or more of these places and get to try your hand at something new this summer. Who knows? Maybe it'll become a hobby or passion that changes your life.
Speaking of summer activities, you gotta have the right playlist as the soundtrack for your adventures. Check out these 25 songs that make up the perfect New England summer playlist.
These 25 Songs Make Up the Perfect New England Summer Playlist
10 Ways You Know It's Summer in New Hampshire According to Granite Staters