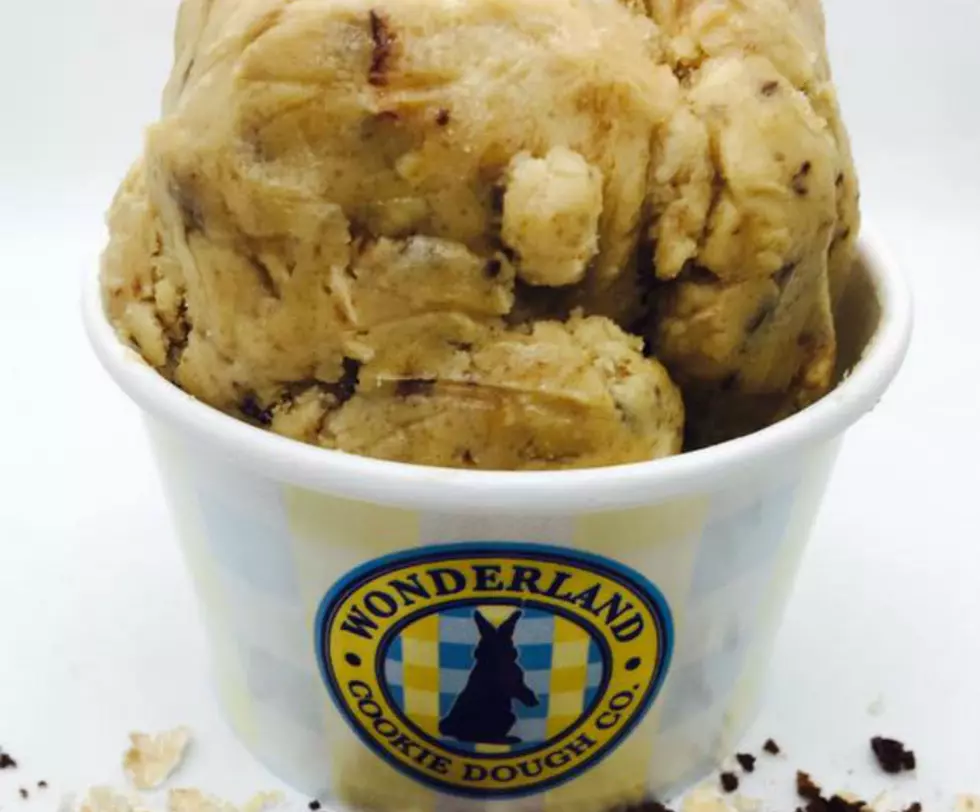 Ready-to-Eat Cookie Dough Restaurant Opens in the Mall at Fox Run in Newington
Credit Wonderland Cookie Dough Facebook Page
Cookie Dough. It can bring back childhood memories of baking cookies with your Mom or Grandma. Or, it can comfort a broken heart after a rough breakup. Hey, we've all been there, right?
Now, you can have your cookie dough and eat it too. Wonderland Cookie Dough has opened at the food court inside the Mall at Fox Run in Newington. (It's located at the site of the former McDonald's).
Word on the street is Wonderland Cookie Dough will be opening another New Hampshire location soon at the Mall of New Hampshire in Manchester.
Wonderland Cookie Dough is a business started in Florida by Derek and Angela Plaisted, who are originally from New Hampshire. So, it's kind of like a homecoming for them.
I for one, can't wait to try the many, many flavors which include, S'mores, Candy Monster, Chocolate Peanut Butter, Apple Pie Cookie and more. And don't worry, they also cater to vegans with their Vegan Brownie Batter.
If you're wondering how unbaked cookie dough is safe to eat...Wonderland Cookie Dough offers this explanation on their website:
'Our cookie dough is egg free and made with specially heat-treated flour; this eliminates ALL possibility of salmonella and other foodborne illnesses related to raw, untreated flour. Because of this, our dough can be enjoyed in its natural (and most delicious) state – straight from the bowl with no baking required! It's made fresh daily and has the same smooth, creamy texture you crave with NONE of the worry.'
We wish them continued success and hopefully, I'll be able to try one or two of their cookie dough flavors real soon!