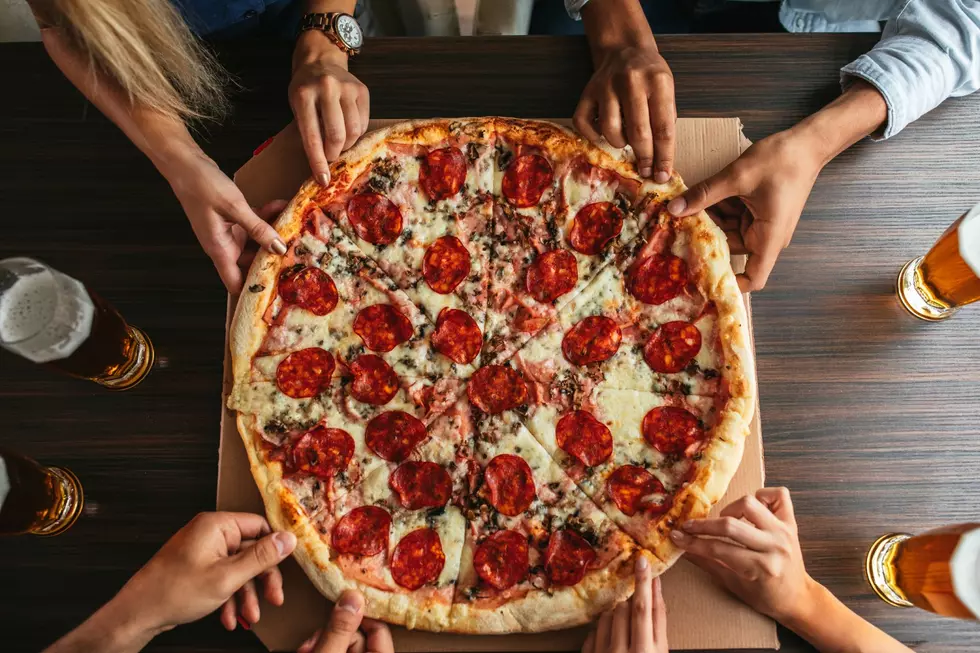 Saturday Is National Pizza Day. Here's A List Of Deals And Pizza Freebies in New Hampshire & Maine.
Getty Images/iStockphoto
Pizza. It's my FAVORITE food of ALL TIME.
I grew up in West Virginia. Not exactly the center of the universe for amazing pizza. But the ONE thing I LOVE about my hometown of Parkersburg, is Pizza Place. It is the BEST pizza I've ever eaten. And trust me...I've eaten pizza all across the country, and around the world. I've never found ANYTHING EVEN CLOSE.
First of all it's Sicilian thick crust pizza. The fresh mozzarella cheese it thick and stringy. And the pepperoni...OMG the pepperoni is small and spicy. My mouth is watering as I think of just the right amount of grease rolling down my hand as I take that first bite.
So to say I take my pizza seriously is an understatement. That's why tomorrow is a really big day.
Saturday, February 9, 2019 is National Pizza Day. On my calendar it rates higher than President's Day, Columbus Day, and Valentine's Day...combined. As a matter of fact if those holidays were toppings on a pizza...it would be an amazing thin crust combo.
According to offers.com, lot's of pizza places, and other retail stores, are getting in on the holiday this year. For example, Papa Gino's...an iconic restaurant for pizza loving New Englander's, is offering up a $16 Meal Deal. It includes a large cheese pizza, small boneless chicken wings, and an order of cinnamon sticks.
My favorite pizza in college had to be Domino's. Mostly because they were just around the corner from my dorm...so that 30 minute guarantee was fail-proof. Anyway, Domino's is celebrating tomorrow as well. And you can enter the National Pizza Day contest to win to win $500 worth of pizza!
If you prefer to make your own pizza, Kohl's has a huge selection of pizza stones and countertop pizza ovens. And Walmart is offering up great deals on frozen pizza.
No matter what your pizza preference is...click HERE for a complete list of National Pizza Day specials.