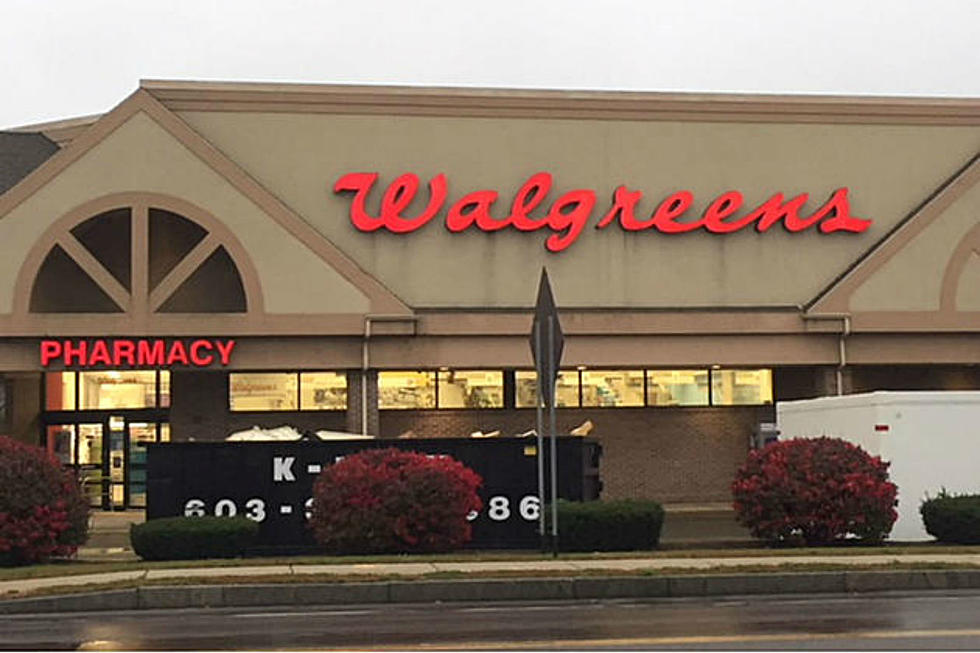 These New Hampshire Rite Aid Stores Will Become Walgreens
Credit-Karen-Kiley
In total, there will be five New Hampshire Rite Aid stores that will be switching over to the Walgreens brand.
It was back in October of 2017 that we told you about Walgreens agreeing to buy close to 2,000 stores nationwide, including a half dozen here in New Hampshire. Well, now a report in the Union Leader, says the Rite Aid in Colebrook is the first store in the Granite State to convert to the Walgreens brand. The Rite Aid in Berlin has plans to be the second to make the switch to a Walgreens.
Walgreens, which is an Illinois-based company that began operations back in 1901, has over 9500 stores across the United States. They also bought the Rite Aid locations in Wolfeboro, North Conway, Lancaster and Ossipee. The Rite Aid store in North Conway was closed earlier this year, because it was close in proximity to a Walgreens.
The process of switching over from Rite Aid to Walgreens will cost approximately $500 million dollars and take close to a year to complete.