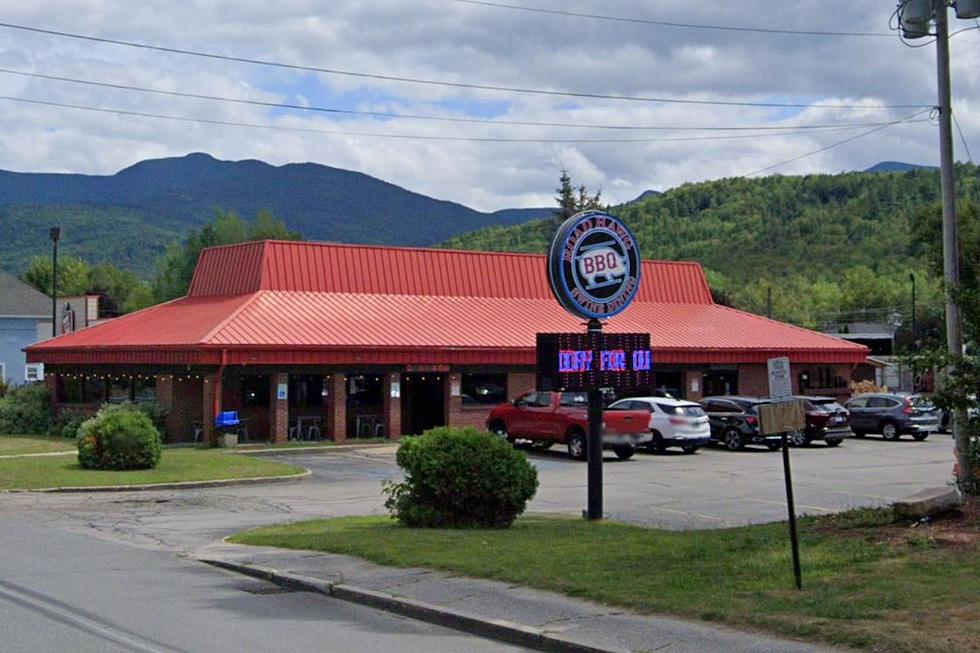 This Gorham, New Hampshire, Restaurant Has the Most Creative Name Ever
Google Maps
If you're ever driving through the town of Gorham, New Hampshire, there's a lot to see and do, including a railroad museum near the old Grand Trunk Railroad station. There are a lot of great places to eat in Gorham as well, but there's one that looks really good to me that has a brilliant name.
I was in Gorham for the second time this month this past week and I wish I had the time to stop into this BBQ place in a former Pizza Hut. It still totally looks like Pizza Hut on the outside, but rather than specializing in pizza, this restaurant specializes in swine dining. This is Road Hawg BBQ Swine Dining and it looks awesome.
Not only do they get points for such a clever name, but they also get big points for their Blood Mary served with a garnish of pork ribs.
Want more ribs? Look at this baby.
According to their website, Road Hawg BBQ Swine Dining started out in 2013 as a food trailer that traveled all over New England making a name for itself and winning the award for best food at the Fryeburg Fair in 2016.
A few years later they found one of the many Pizza Hut's that have been closing lately and turned it into a BBQ restaurant that was packed when I drove by on Saturday afternoon.
It's not all "swine dining" though. If you're looking for something a little lighter, they make some amazing salads like this Summer Berry salad.
Road Hawd BBQ Swine Dining is open every day from 7 a.m. to 8 p.m at 195 Main Street in Gorham, New Hampshire. Yes, you read that right. Open at 7 a.m. for brekafast. Road Hawg hash and eggs anyone?
Here Are 17 Things In Maine That Will Bite You
Here in Maine, there are plenty of critters that can take a bite out of you if they do desire.
Grab a Bite to Eat at These 20 Hidden Gem New Hampshire Restaurants