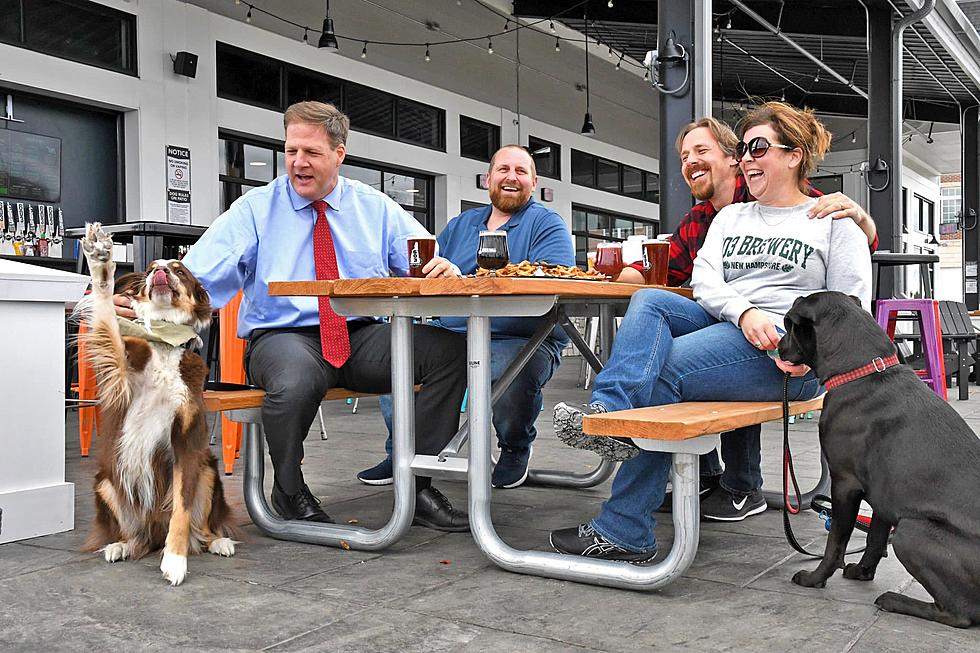 Law Instilled in 2022 is a Win for Dogs in New Hampshire for 2023
Gov. Chris Sununu via Facebook
Attention doggos of New Hampshire: I have good news for you good boys and good girls.
According to Governor Chris Sununu, you will be able to eat with your doggy parents in outdoor spaces from here on out!
According to Legiscan, the New Hampshire-based bill's text reads:
"SB 17 states, A municipality may adopt an ordinance allowing a person holding a brew pub license under RSA 178:13 to allow dogs onto any patio at his or her place of business, if such dogs' and owners' access to the patio is from the exterior of the brew pub, regardless of whether food or drink are served on such patio. In this paragraph, 'patio' means an open air, exterior, paved space with an entrance separate from the brew pub."
This bill was temporarily put into place in 2019; however, as the world enters a "living with Covid" lifestyle, dog-friendly patios are now a permanent feature in outdoor dining spaces in New Hampshire.
This bill likely coincides with the passing of the continuation of outdoor dining in Portsmouth, New Hampshire, in 2022.
Many Portsmouth residents, myself included, just assumed outdoor dining was "here to stay." However, with no official word until last spring, many were left wondering.
"I was pleased to see this council approve outdoor dining again in 2022," said Portsmouth Councilman Andrew Bagley, confirming the hopeful rumors of outdoor dining. "Outdoor dining has been the one silver lining of Covid, and I hope it continues to improve as it is great for our downtown and city."
Well, doggos and humans alike, it is great to know our governor and city council have our backs... and tails!
15 of the Best Restaurants for Outdoor Seating in Portsmouth, New Hampshire
25 Ways to Tell You are From New Hampshire
One Granite Stater can always sniff out another and these are some tell tale signs!
America's Most Adorable Dogs Live in Maine and New Hampshire
Northern New England celebrated National Dog Day by showing off their best canine friends and family members!