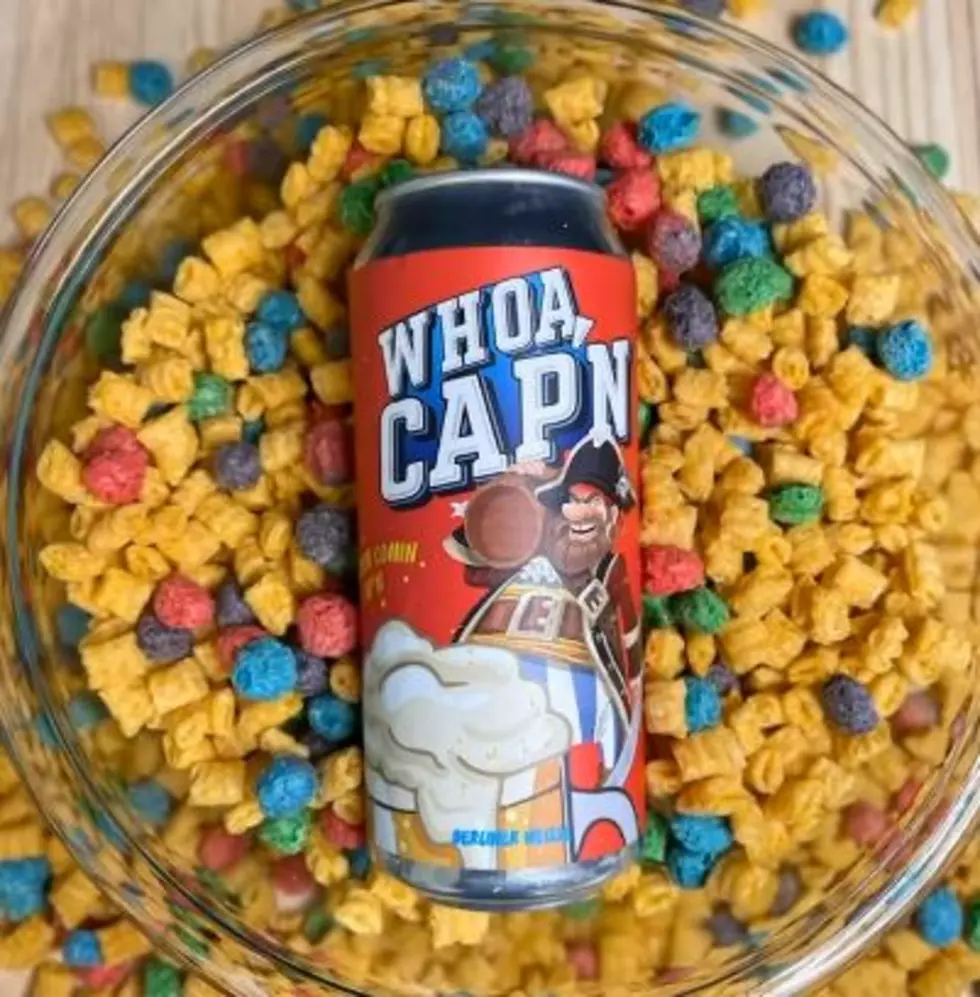 Tilton, NH, Brewery Creates a Cap'n Crunch Beer That Tastes Like Sunday Mornings in 1996
Kettlehead Brewing via Facebook
If you grew up in the 90's you remember the glory of having your favorite sugary breakfast cereals to look forward to on the weekends. My favorites were Trix (they were for kids after all), Lucky Charms (though I really was in it for the Marshmallows), and Cinnamon Toast Crunch.
Do you remember when the back of cereal boxes had all kinds of games on them? They had word searches, mazes, cross word puzzle. It was hours worth of entertainment on the back of that box. Not to sound like that crotchety old person but KIDS THESE DAYS wouldn't appreciate games on the back of a cereal box because it isn't on a viral video on Tik Tok.
Kettlehead Brewing in Tilton, New Hampshire, managed to capture all of that nostalgia and put it in a can for us big kids to enjoy. If you are old enough to remember games on the back of cereal boxes then you are certainly old enough to drink now, so that's the good news!
There is some serious hype around this new sour beer that just hit the streets. Here is what people are saying:
So this looks like an acceptable breakfast beer.

 

As a fellow Kaptain I will be by later today to gather this booty!

 

Does it shred the roof of your mouth though? That's the experience lol
Swing by the tap room and grab one today! They promise you'll be saying "Keep 'em coming Cap'n!" Also make sure to say Hi to Bar Cap'n Rachel while you're there. Kettlehead is located at 407 W Main Street Tilton, NH 03276. Check them out on Facebook here.
12 of the Best Breweries in NH Decided by Granite Staters