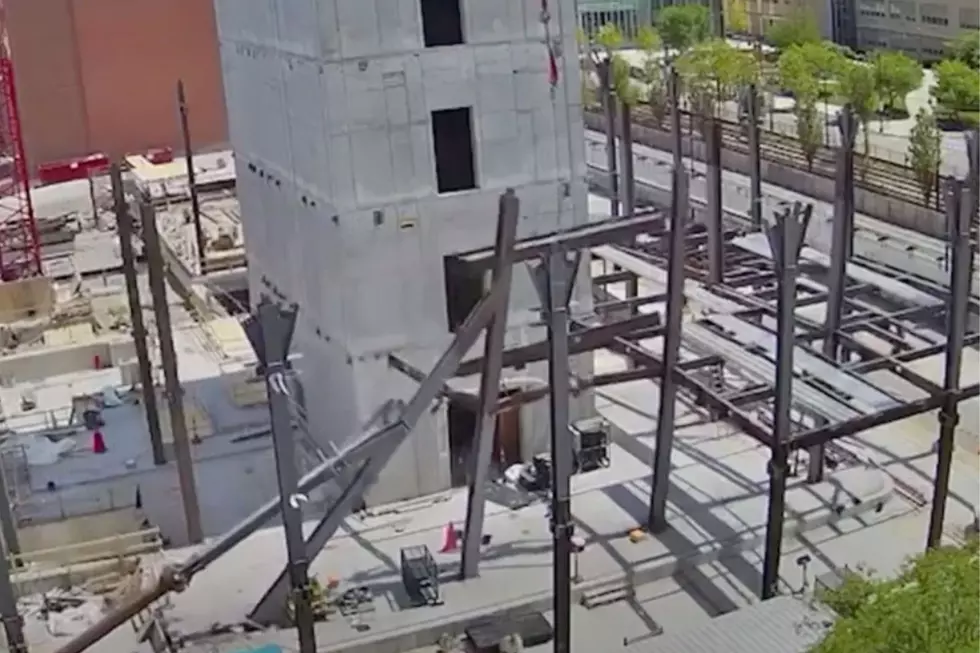 WATCH: Steel Beams Unexpectedly Collapse Injuring 2 Workers in Boston
YouTube/WCVB
Wow!  Did you see this video?  It's a miracle that more people didn't get hurt!
This happened at a construction site at Boston University, according to the report.  There were two workers on a horizontal beam that had harnesses on, thankfully and that must have saved them from serious injury.  They were taken to the hospital and released the same day.
Suffolk Construction said that a beam unexpectedly collapsed.  The report also states that the Company holds safety as its number one priority.
The site is the future home of the Center for Computer and Data Sciences, nicknamed the Jenga Tower.
According to Suffolk.com, the building was designed by a Canadian architecture firm, KPMB.  Click here to see what the final project will look like.  The firm's website also states that this will be the first building of its size in Boston that is completely fossil fuel-free.  This building will add a very unique view to Boston's skyline.  It will be one of those buildings that you are able to gauge where you are in the city, much like the Prudential Tower does, among other buildings.
How Many in America: From Guns to Ghost Towns
Can you take a guess as to how many public schools are in the U.S.? Do you have any clue as to how many billionaires might be residing there? Read on to find out—and learn a thing or two about each of these selection's cultural significance and legacy along the way.
LOOK: Here are the best small towns to live in across America