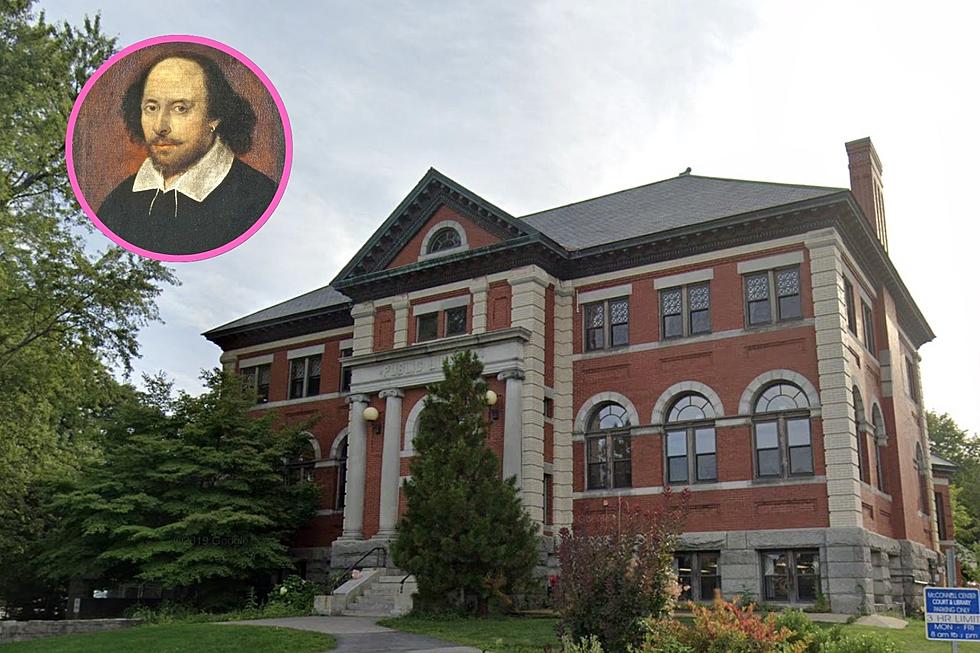 Witty Sign in Front of Dover, NH, Library is Such a Mood
Google Street View, Canva
Want a witty way to tell someone 'no' and sound sophisticated while doing it?
Thanks to the Dover Public Library, you've now got an amusing way to do so while also channeling your inner bard.
A woman named Carolyn Williams recently posted this funny picture to The (un)Official City of Dover, NH Facebook group. The image shows a sign that appears to be located near the Library's side entrance, and it reads as follows:
Just for some context, this quote is from William Shakespeare's Hamlet. This play is not only one of Shakespeare's most popular works, but also his longest (with 4,167 lines) according to the Folger Shakespeare Library. Shakespeare.org describes the plot:
"The ghost of the King of Denmark tells his son Hamlet to avenge his murder by killing the new king, Hamlet's uncle. Hamlet feigns madness, contemplates life and death, and seeks revenge. His uncle, fearing for his life, also devises plots to kill Hamlet."
Those who've read or seen Hamlet know that it's a massive play with a lot going on, but it's nonetheless a very interesting story. If you're acquainted with both Hamlet and Disney, you may also notice that parts of its plot share similarities with the1994 film The Lion King.
Anyway, next time you want a clever way to tell someone 'no', you've got the Dover Public Library to thank for this new little nugget of wisdom.
Speaking of funny Seacoast happenings, check out these hilarious local renditions of Dean Martin's 'That's Amore', courtesy of a local Portsmouth Facebook group.
Portsmouth, NH Fans Add Hilarious Spin to Dean Martin Song
A post to a local Portsmouth Facebook group encouraged people to come up with their own local renditions of Dean Martin's 'That's Amore', and the comments did not disappoint.
25 of the Best Bakeries in New Hampshire