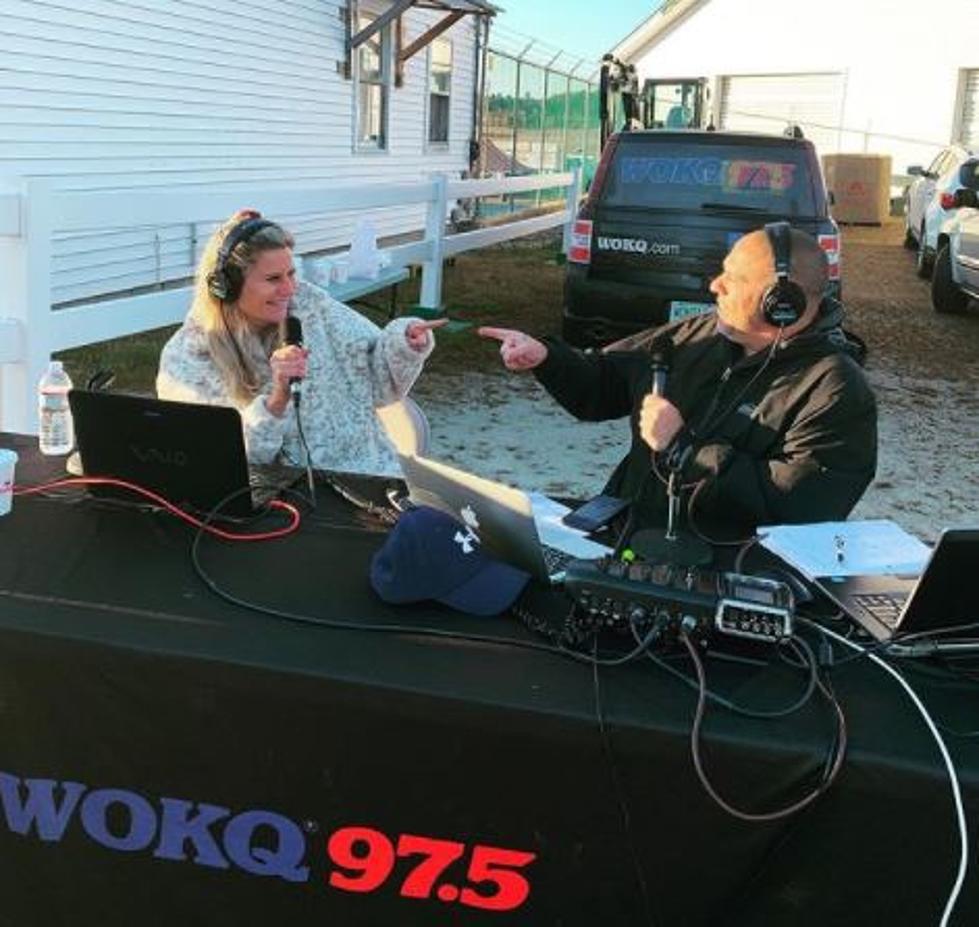 WOKQ Just Got Even Bigger, Welcomes Listeners from the Peak and Beyond!
WOKQ via Instagram
Do you love listening to Chio and Kira in the morning?! If you just yelled "HELL YES" I want you to know we appreciate you! Our show is super interactive and it would be NOTHING without you, our listener. We like to think of it as everyone's show, not just our show.
If you are used to tuning in on 103.7 the Peak, you might have noticed there have been some Ch Ch Changes recently (to quote the late David Bowie, RIP). 103.7 the Peak has transformed into a WCYY alternative rock superstation! But if you are still craving country and Chio and Kira in the Morning, we want to make sure our Peak peeps know where to find us!
We are inviting you to join us on 97.5 WOKQ for all the morning show goodness and the best new country in the world all day long. There are a few ways that we can still be in your life!
You can stream us in real-time via the 97.5 WOKQ app, which is free in your app store and google play. And we also are available on-demand! You can listen to condensed bite-sized episodes of our morning show (no music, just content) whatever time your heart desires! All your favorite segments are there; Second Date Update, Kan't Beat Kira,  the Good Stuff and so much more!
Thanks to technology, no matter where you are on the globe, New Hampshire, Maine, Massachusetts or even as far away as Australia, you'll never have to miss a moment.
So, welcome back, WOKQ fans, and welcome for the first time, Peak fans, we can't wait to keep the party going with you all.
These Celebrities Were Spotted in Maine in 2020
26 Celebrities Spotted in New Hampshire and Massachusetts