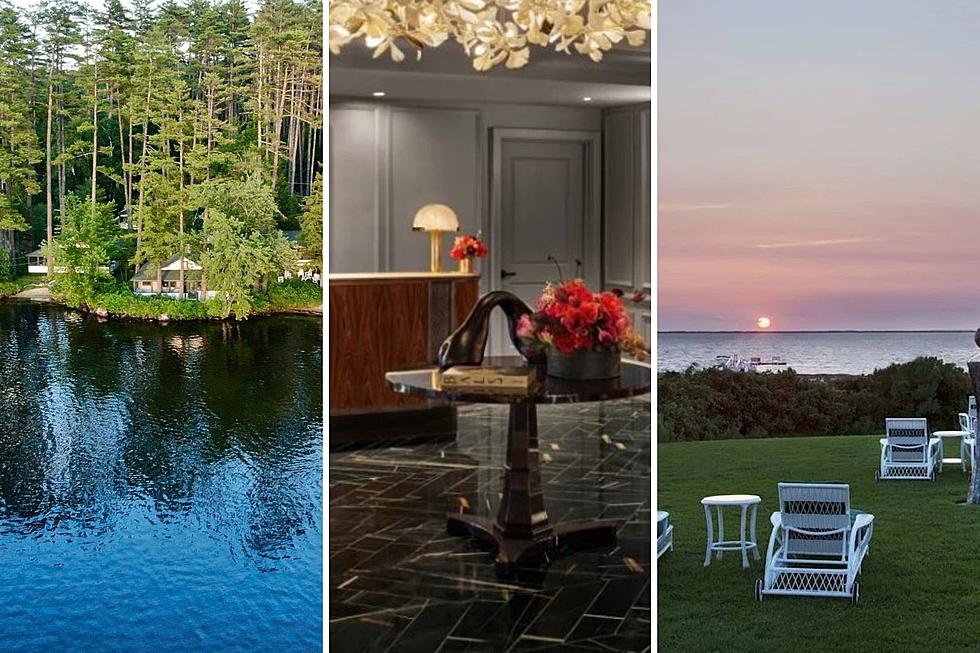 New Hampshire, Maine, Massachusetts Have Hotels in This 'World's Best 100′ List
Quisisana Resort/Newbury Boston/The Wauwinet
One of the most trustworthy, thoughtful, fun, and discerning travel sources out there, in my opinion, is Travel and Leisure.  While they're the experts, the magazine has faith in its readers. Every year, they ask us what we think in order to pass it on to their millions of readers, while giving kudos to the incredible hotels, resorts, cities, and islands out there.  Even cruise ships, spas, and airlines are critiqued by readers.
For 2023, how incredible to have five hotels make the top 100 most favorite ones in the entire world?  Yes, the world.  I'm talking 30 countries and five continents represented in this "World's Best Awards" survey.
Let's start with #86 on the list, which takes us to Wolfeboro, New Hampshire, on Lake Winnipesaukee.  Snuggled between a hotel in Washington, D.C., and Udaipur, India, Pickering House Inn is no stranger to 'best of' lists. Travel and Leisure says it's one of the smallest properties on this year's list, with just ten rooms.  It's family-owned in a 19th-century home, opened in 2018, and exudes that small-town charm.
Heading to Cape Cod now and the town of Brewster, Massachusetts, the Candleberry Inn takes #75 between hotels in Punta Maroma, Mexico, and Playa del Carmen, Mexico.  Travel and Leisure says that Candleberry's listed on the National Register of Historic Places, and is a classic bed and breakfast with nine rooms and suites renovated with exquisite attention to detail.
Let's jump on a ferry from the Cape to the Island of Nantucket, where we visit #72.  Nestled between hotels in Kyoto, Japan, and Darby, Montana, is The Wauwinet.  Being described as one-of-a-kind is quite the honor for this place overlooking Nantucket Harbor.  It has 32 rooms, was built in 1860, and is now a member of the Relais & Chateaux portfolios of luxury hotels. Th Wauwinet is also home to Topper's, which is continuously ranked as one of the best restaurants on the island.
Now, let's go to Boston for #52, sitting between Milan, Italy, and San Miguel de Allende, Mexico.  The Newbury Boston is a new property in the Back Bay in a nearly 100-year-old building with 286 rooms and suites.
Finally, we head on over to Lovell, Maine, for #22 and the fourth highest-ranking hotel in the United States.  Nestled between Walloon Lake, Michigan, and Serengeti National Park, Tanzania, is Quisisana Resort.  It's extra special, with a rotation of musical and theatrical performances throughout the week, 40 cottages, and seven lodge rooms on the shore of Lake Kezar. Quisisana is described as an elevated, first-class camp.
Click here for the full list.
In Memoriam: 2023 Deaths
A look at those we've lost.
Gallery Credit: Allison Rapp
LOOK: Musicians with their own museums
Some musicians live on beyond their music.
Stacker
looked at 25 artists who have at least one museum dedicated to their life and work.
Gallery Credit: Meagan Drillinger