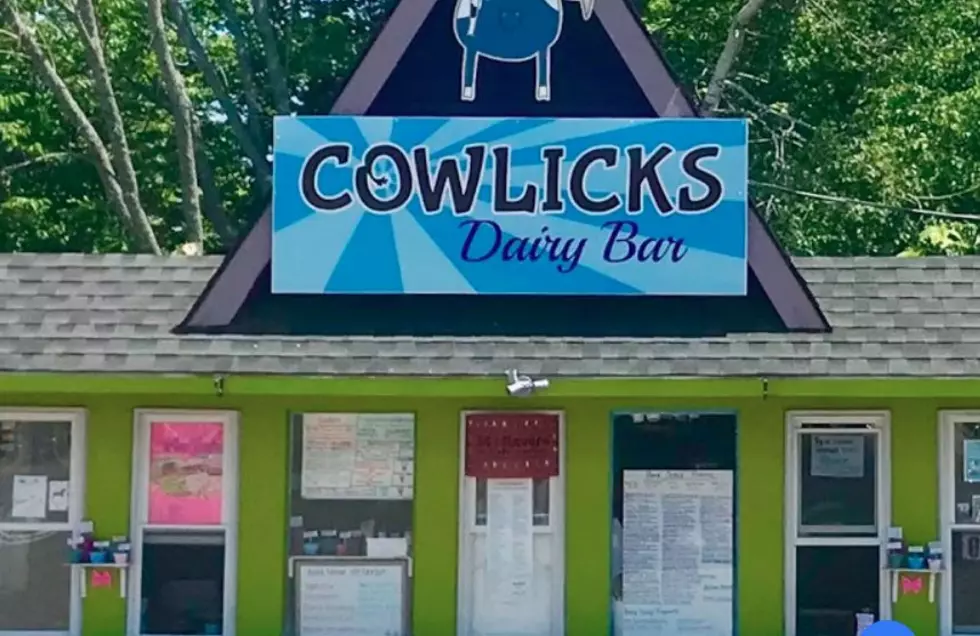 Free Add-Ons Today At Cowlicks Dairy Bar To Celebrate Junk Food Day
Google Earth
It happens to all of us. We all get busy and realize we forgot something important, but the day is over and it's too late to do anything about it.
Cowlicks Dairy Bar in Dover realized they had forgotten an important date in their line of business..National Ice Cream Day!  According to their Facebook page, they were busy "scooping ice cream" and forgot!
So, what to do?   How about doubling down on National Junk Food Day?
If you stop in to Cowlicks Dairy Bar today to celebrate with them, they will add a free add-on to your soft serve cone, frappe, or nor'easter!
And they don't just have one item to pick from.  You have 65 choices.
Some of my favorites?  How about Red Velvet Cake? Praline?  Cheesecake?   They have all that and more!  Check out some of their selections:
According to their website, all of the ice cream at Cowlicks is made from simple, farm fresh ingredients.
They have a ton of variety. Ice Cream flavors include Apple Pie (which mixes real chunks of apple and crust into vanilla ice cream.  There's Chocolate Crumb Cheesecake, Caroline's Coffee Crunch, and even Cotton Candy Ice Cream!
Looking for a sweet treat with a little kick? Try the Kahlua Chip which is coffee liqueur ice cream with chocolate flakes swirled in.
Cowlicks Dairy Bar also has a really cool gift shop with cow t-shirts and even baby "moo" onesies!
So, if you're in the mood for some delicious ice-cream, today is a perfect day to stop by.  Nothing like a free add-on and some home-made ice cream to cool you down on National Junk Food Day!
Cowlicks Dairy Bar is open until 9pm tonight.
Gallery — Every Movie Theater Candy, Ranked: