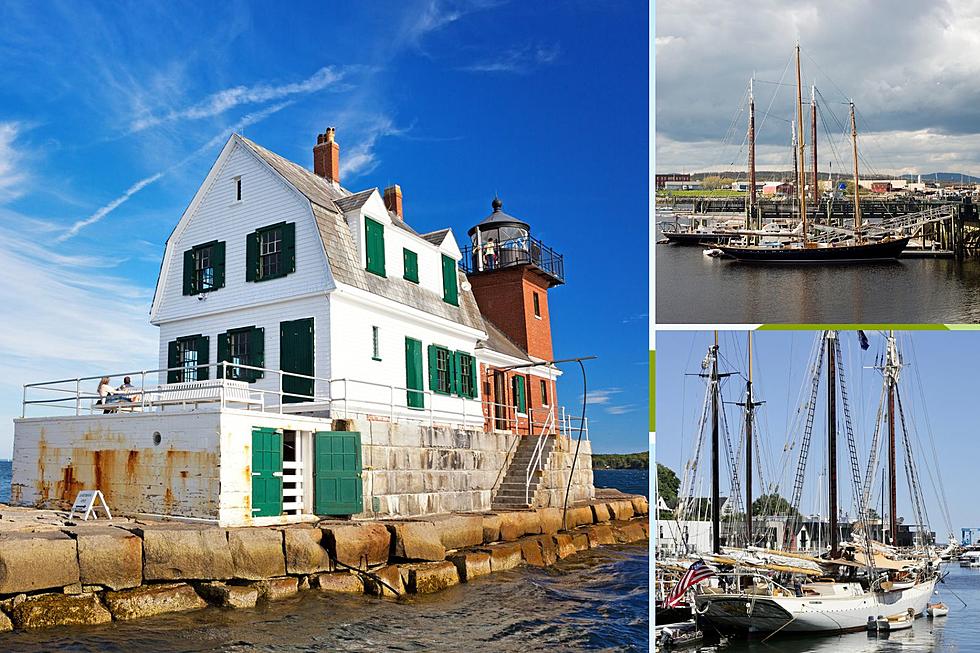 Midcoast Maine Town Named One of the Friendliest in the United States
Getty Images
A Midcoast Maine town has found itself on a prestigious national list for its hospitality and friendliness.
The popular website travelawaits.com recently published an article titled, "The 14 Friendliest Towns in the U.S." It just so happens one of those towns listed is the coastal hamlet of Rockland.
The popular Maine tourist town joins a list with other distinguished villages from across the country, including one other New England representative, Bennington, Vermont.
Rockland, which is known for its sheer beauty, vast history, incredible food scene, art and historic museums, and boat charter industry, is a wonderful amalgamation of what Maine really is. There is something for everyone, and it's all wonderfully authentic.
Here is a little of why travelawaits.com chose the Midcoast mecca.
This vibrant seaside community welcomes visitors with its scenic beauty, thriving art scene, and genuine hospitality. Whether you're exploring the charming downtown, indulging in fresh seafood, or visiting the renowned Farnsworth Art Museum, the friendly locals of Rockland will make you feel like a cherished guest.
The good ole Maine hospitality strikes again. There's just something about us Mainers that people get a kick out of. I think it's the fact that we are just genuinely nice, which this world clearly doesn't have enough of.
Is Rockland more friendly than most places? I do think there is something special about the Midcoast region. It has a certain laid back feel to it. And the locals do make you feel right at home. This goes well beyond Rockland. Heck, the entire region could have made this list.
While Rockland did find itself on this prestigious list, it was not named the friendliest town, overall. That went to Concordia, Kansas. Tough to beat that midwestern hospitality, I guess. But I think our version of hospitality works just fine.
New England Towns Named on List of Happiest Cities in U.S.
According to
WalletHub
, these New England towns are among the happiest cities in the country.
Gallery Credit: Jon Rineman
30 Delicious Restaurants in Brunswick, Maine
Here are 30 great food spots to satisfy your appetite the next time you are in the popular and pretty college town.
Gallery Credit: Chris Sedenka