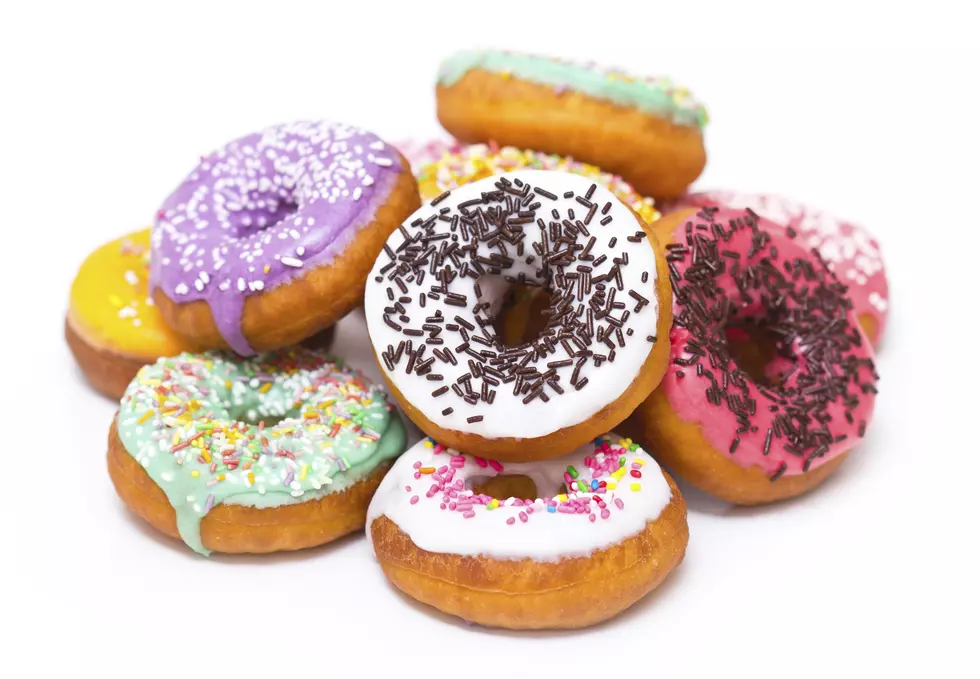 New Doughnut Shop Coming to Concord, New Hampshire
Getty Images/iStockphoto
Who doesn't love doughnuts? That's my kryptonite. Well if I'm being really honest here, all junk food is my kryptonite.
When I saw that Doughnut Co. is expanding into Concord in the concordmonitor.com I was intrigued.
New Hampshire Doughnut Co. is located on Dover Road in Chichester and its owner Amanda Baril makes doughnuts to order.
Whatever you can think of, she will customize it. The Concord Monitor stated that most days she starts with a base vanilla doughnut and you can request a glaze, sprinkles, marshmallows or even Fruity Pebbles cereal on top. In addition to the custom, made to order doughnuts, she has a ready supply of grab-and-go doughnuts with popular bestsellers such as the maple bacon, chocolate doughnuts with chocolate glaze or even chocolate doughnuts with coconut.
Amanda Baril just opened New Hampshire Doughnut Co. in August and is already looking to expand to the second location in Concord, according to the news story, and her new location will be at the Capital Plaza in the former location of the Capital Deli.
Look for bright colors to attract the kids.
Her store in Chichester is all done up in bright oranges, pinks, and blues. And don't worry, she's planning on making some gluten-free doughnuts available on Sundays coming soon, the Concord Monitor stated.
I need to try the maple bacon doughnut.