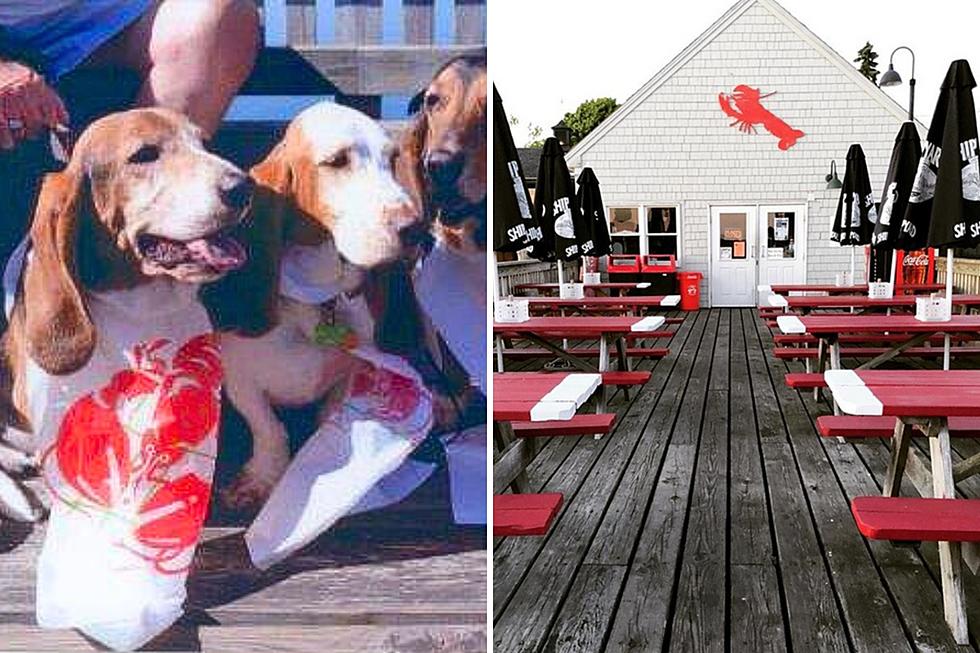 This Maine Fresh Seafood Restaurant Was Named the Most Pet-Friendly in the State
Cape Pier Chowder House via Facebook
I love a good outdoor deck restaurant where I don't have to think twice about bringing my dog along.
My favorite activity to do in the summertime is to scope out a nice deck downtown that offers cold cocktails and doggy bowls. One of the most iconic doggy decks I've come across so far that maybe you'd enjoy, too, is The Porthole in Portland, Maine.
You'll find a doggy bowl for water under each picnic table while you're eating dinner and the staff always loves to fill it with water for your pup!
While I was thinking about other cool places to take my doodle Maverick to, I came across this 2021 list from Delish of the top pet-friendly restaurants in the US. As I was scrolling, Maine caught my eye!
This is a unique spot called Cape Pier Chowder House located in Kennebunkport, Maine.
Out of 157 reviews on Yelp, this restaurant averages out at 4 stars.
Here are a few positive reviews from tourists:
"A perennial favorite every summer up in KBPT.  Best Fried Clams w/ bellies and home made tarter sauce), Best Steamers, Best Lobstah roll.  Secret favorite - the grilled Shield's Hot Dog with fries) Yes - I get it with my sea food as an appetizer and call it a lazy person's Surf and turf.  Parking can be a challenge - but it's definitely worth it.  True Coast of Maine dining."
"Best priced lobster roll and dinner! Outdoor seating made it easy to bring the dog with us"
"Quintessential chowder house with beautiful views all around. Very dog friendly! Fish and chips were fresh and tasty. The staff and other diners were pleasant and service was great. Went in mid-May before summer rush, but could see parking being an issue in the summer."
What about you? Have you ever visited these places? I'd love to hear some dog friendly restaurants that you go to.
LOOK: Here are the pets banned in each state
Because the regulation of exotic animals is left to states, some organizations, including The Humane Society of the United States, advocate for federal, standardized legislation that would ban owning large cats, bears, primates, and large poisonous snakes as pets.
Read on to see which pets are banned in your home state, as well as across the nation.
WOOF: These are the most popular dog breeds in America