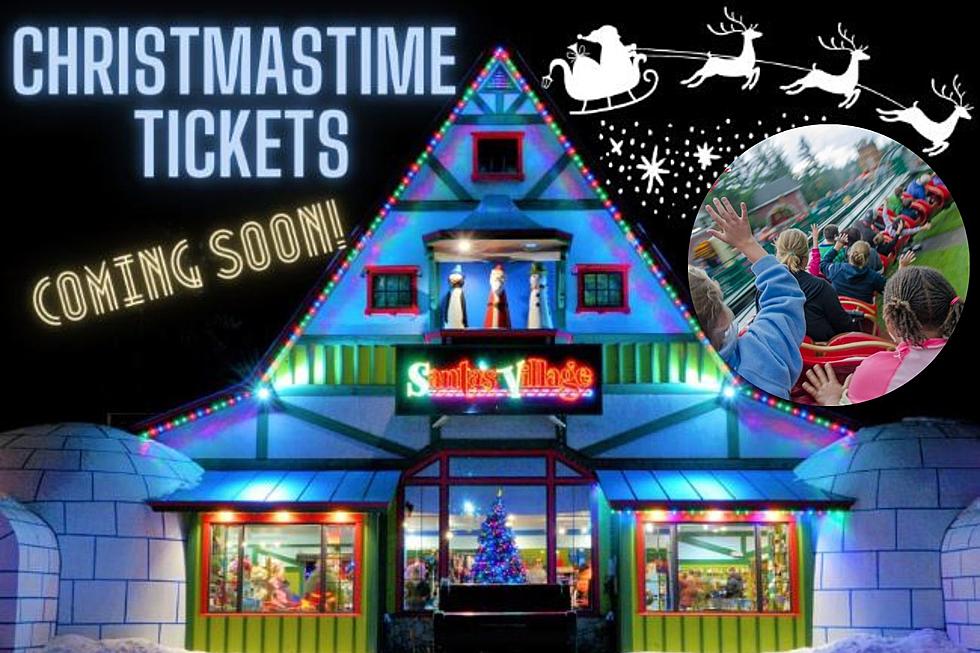 Santa's Village 'Christmastime' in New Hampshire: Opening Weekend, Tickets, and More
Santasvillagenh, via Instagram, Canva
Cue the nostalgia when you read these two words: Santa's Village!
I guess it is only nostalgic for me, and people my age with no kids. Otherwise, if you are a parent, you probably bring your kiddos here still. And if not, you NEED TO, especially this holiday season.
Two weeks ago, November 11, started "Christmastime" in Santa's Village.
Santa's Village in Jefferson, New Hampshire, is a theme park surrounding the holiday time year-round. However, Santa's Village really comes to life around the holiday season.
They have reindeer, rides, and some of the best Christmas light displays in New England.
To be clear, there are over one MILLION Christmas this time of year at Santa's Village, according to an In Your State article.
There is something for everyone this time of year at Santa's Village.
Kids and adults will be swept away with the magic that Santa's Village brings. The theme park was just nominated to be in USA Today's top 10 theme park holiday events.
Check it out:
And whether you think Christmas decorations should go up before or after Thanksgiving does not matter at Santa's Village.
These special Christmastime days are held on the weekends in November and December, and tickets need to be purchased in advance. Pro tip: buy them now. They sell like hotcakes.
EVERYONE wants to bring their little ones to Santa's Village this time of year. It will be a memory you and your child hold onto forever.
With spectacular light shows and the best Christmas lights north of the Mississippi, you do not want to miss this year's dates.
Northern New England's Best Holiday Light Displays for 2022
Here are just some of the best holiday light displays you can find in Maine for 2022.
25 Great Maine Restaurants for the Holiday Season
Maine is loaded with restaurants. Here's a list of some of the most beloved joints that are worth a trip to visit.
Gallery Credit: Chris Sedenka
Top Maine-Themed Secret Santa Gifts For Your Office Holiday Party
Is it tough for you to find a secret Santa gift for your holiday parties? I have found the best Maine-themed gifts to level up your secret Santa game!
Gallery Credit: Lizzy Snyder