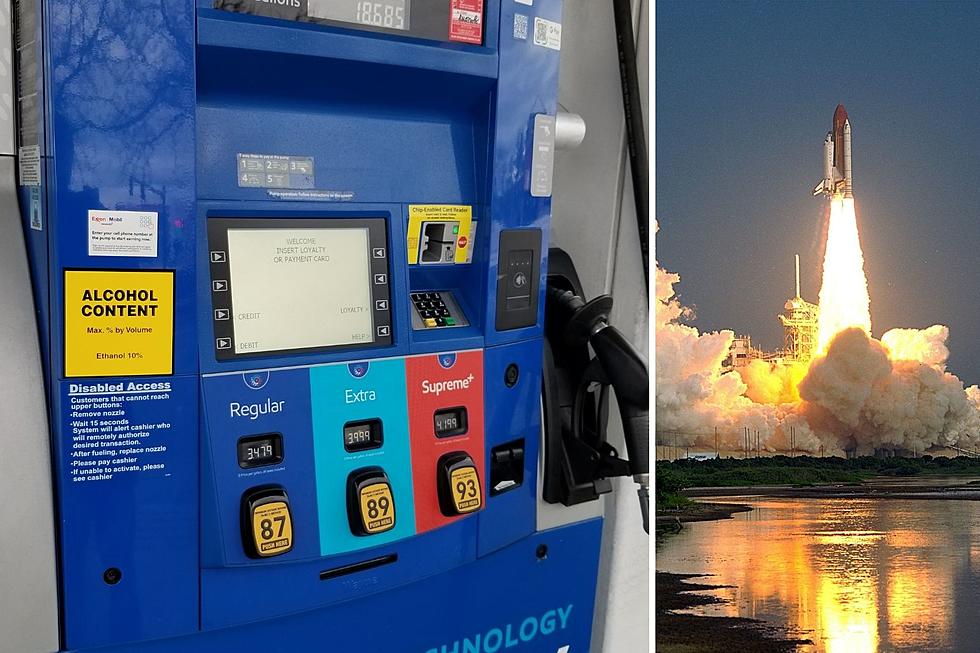 How High Will They Go? NH Gas, Home Heating Oil Prices Head Up
Gas pump at a Mobil station (Dan Alexander, Townsquare Media photo illustration)
You might want to fill up your car and oil tank sooner rather than later. Prices seem to be on a launching pad thanks to the Russian invasion of Ukraine, and are poised to go over the $4-per-gallon mark soon.
The good news is that New Hampshire, Maine, and Essex County in Massachusetts gas prices are among the lowest in the northeast, according to an AAA survey. But "low" is a relative term these days, according to analyst Tom Kloza at Oil Price Information Service.
"If you go to the AAA page you'll see it's crimson red in states where its over $4 or over $5. Let's just call this a 'crimson tide.' It is moving from west to east," Kloza told Seacoast Current. "I suspect all of New England New York, Pennsylvania, New Jersey, we're all going to go above $4. I'm figuring the national average will be $4.25 to $4.50."
Highest Prices Ever
The highest price average regular unleaded price ever recorded by AAA in New Hampshire was $4049 in July 2008 with diesel at $4.832. The same month Maine reached its highest ever with $4.144 for unleaded regular and $4.902 for diesel.
The price news is worse for diesel, which Kloza expects to hit at least $5 per gallon. This rise impacts more than driving.
"Diesel prices have gone absolutely ballistic and that is a global product. It's grown the most  and seen the greatest drop in production. You fly somewhere and you have to book a flight, the price of jet fuel is probably two or three times what it was last year," Kloza said.
A lack of oil and the perception that it is going to persist is driving prices upward, according to Kloza, who predicts crude hitting between $125 and $150 per barrel.
"We had tight oil supplies before Ukraine. Now we're losing four million barrels a day of crude oil exported from Russia. Not because of sanctions, but the defacto ban by people refusing to insure cargo and tankers. That is creating a fever that some countries are not going to have enough oil, especially those who are dependent on others for their production," Kloza said.
Kloza also cautioned that those who heat their homes with oil are likely in for a surprise with their next delivery. Home heating oil prices have also increased in recent weeks.
"Maybe you have 100 gallons and that's not enough to make it to the end of winter. Your next delivery of 100 gallons is going to cost close to $500," Kloza said.
There's Some Good Energy News
One piece of good news is the price of natural gas, which Kloza said is cheaper in the U.S. than in Europe.
"As a continent, we are the privileged continent. The price of natural gas in Europe right now is about 20 times the price of natural gas in the United States,"  Kloza said.
There's also a 70% chance that additional Iranian oil could come on the market that would help to at least stabilize prices.
At the urging of Sen. Maggie Hassan and other senators, the Biden administration also released 30 million barrels of oil from the US Strategic Petroleum Reserve to help keep down prices at the pump. Another 30 million gallons will come Asian and European reserves.
Contact reporter Dan Alexander at Dan.Alexander@townsquaremedia.com or via Twitter @DanAlexanderNJ
13 Movies Filmed in Maine
Maine is not new to Hollywood. Many movies have been filmed in Maine since 1956.