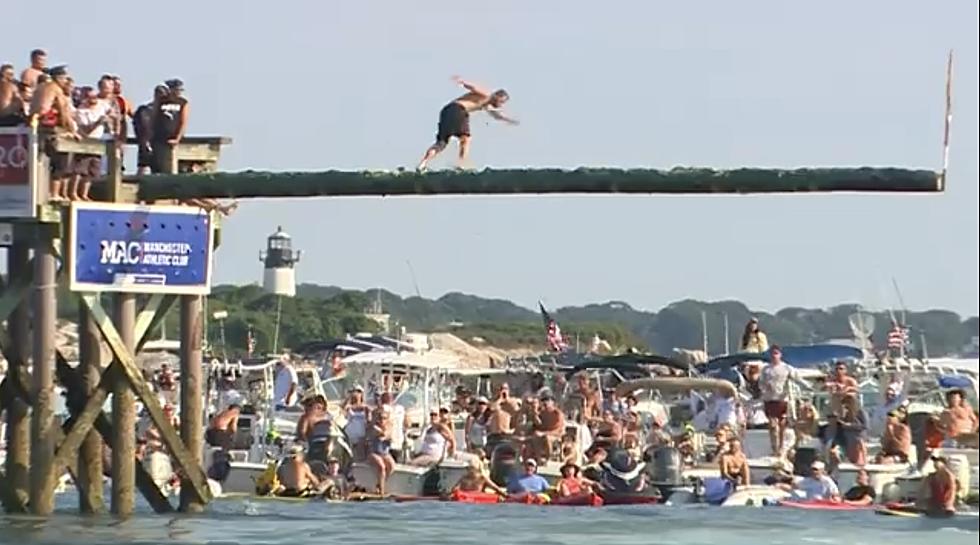 It's Almost Time for the Greasy Pole Contest in Gloucester, Massachusetts
Sparkywfd via YouTube
Barring another case of divine intervention from Red Sox superfan Stephen King, 2023 will go down as a year when New England whiffed on the World Series, Super Bowl, Stanley Cup Finals, and NBA Finals. In fact, this spring was such a letdown, the ghost of the Boston Garden monkey may have finally faded away.
But fear not, New Englanders, we're just days away from the region's most prestigious sporting event of them all: The Gloucester Greasy Pole Contest. A chance for people to enjoy a greasy pole on the North Shore without paying the cover at the Golden Banana.
It's all part of the Massachusetts town's St. Peter's Fiesta – described by Discover Gloucester as a "religious festival and celebration of community." But the highlight is watching the community fall and flop into the ocean after falling from a greasy pole.
Perhaps it's better to just show you the Gloucester Greasy Pole Contest:
You may be asking: "What the hell did I just watch?" Each year, a telephone pole is placed on a platform over the harbor, after which it is promptly greased up. A flag is then placed at the end of the pole, with locals aiming to race across the pole and grab it and earn the greatest prize of them all: "bragging rights."
Just how far is the drop from pole to cold, ocean water? 20 feet. How likely are you to win? Not very. But fear not – the Coast Guard is always standing by to help, in what's either the most fun day of their year, or lowest moment as military professionals.
It seems like all you need to do is show up on Friday, Saturday, and Sunday during the last week of June and look for the pole off of Pavilion Beach, according to the event's website. I just hope the elusive Sea Serpent of Gloucester doesn't gobble you up.
Adam Sandler Sports Movies: Ranked
Visit These Mini-Fenway Parks in New England
These miniature Fenways host everything from Little League to wiffleball.