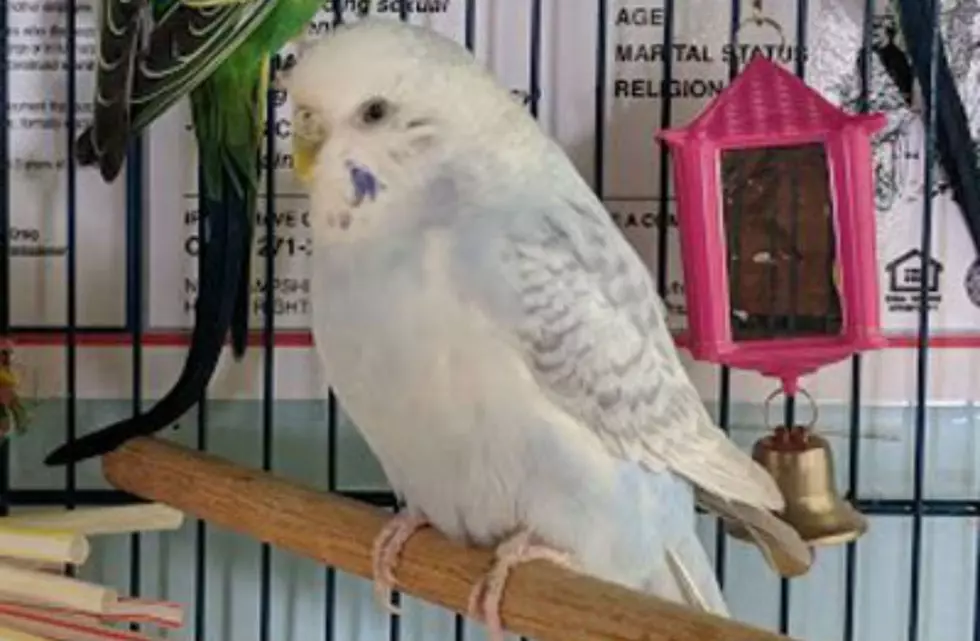 New Hampshire Bird Lovers, Check Out These Fine Feathered Friends Looking for a Home
Credit Cocheco Valley Humane Society
Our good friends at Cocheco Valley Humane Society in Dover, New Hampshire have many animals up for adoption and looking for their forever homes, but this week, we're going to feature Snow White and a few of her friends!!!
Snow White, Doc, Dopey and Grumpy are all up for adoption and looking for a place to call home. Has your family been thinking about adding a parakeet to the household? Do you know someone who is?
Check out the photos below, or head over to CVHS's website and get all the information!
Plus, Cocheco Valley Humane Society's annual Tails 2 Trails Dog Walk event is coming up on Sunday, April 29th. This year, it will be held in downtown Dover at Henry Law Park and there will be a 5K Run, which will be open to runners and walkers! (Sorry, no dogs allowed on the 5K route, but doggies are allowed at the Tails 2 Trails event).