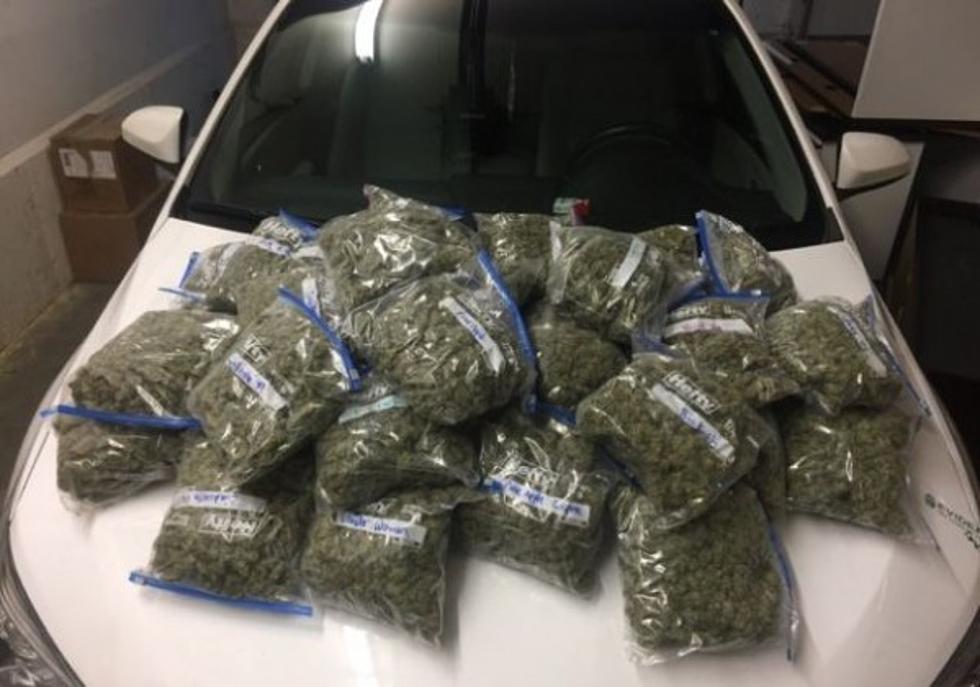 Traffic Stop Leads To Pot Bust
NH State Police photo
(Portsmouth, NH) - Two Maine men are facing drug charges after being stopped for a motor vehicle violation in New Hampshire.
61 year old Joseph Gallagher and 36 year old Jason Gallagher of Waldoboro were arrested after NH State Trooper Haden Wilber stopped their car on I-95 in Portsmouth, and the Troopers K-9 "Gauge" detected the odor of drugs.
A search warrant was issued and over 20 pounds of marijuana was found hidden in the trunk of the car.
The Gallaghers are free on bail facing charges of Possession of a Controlled Drug With Intent to Distribute.